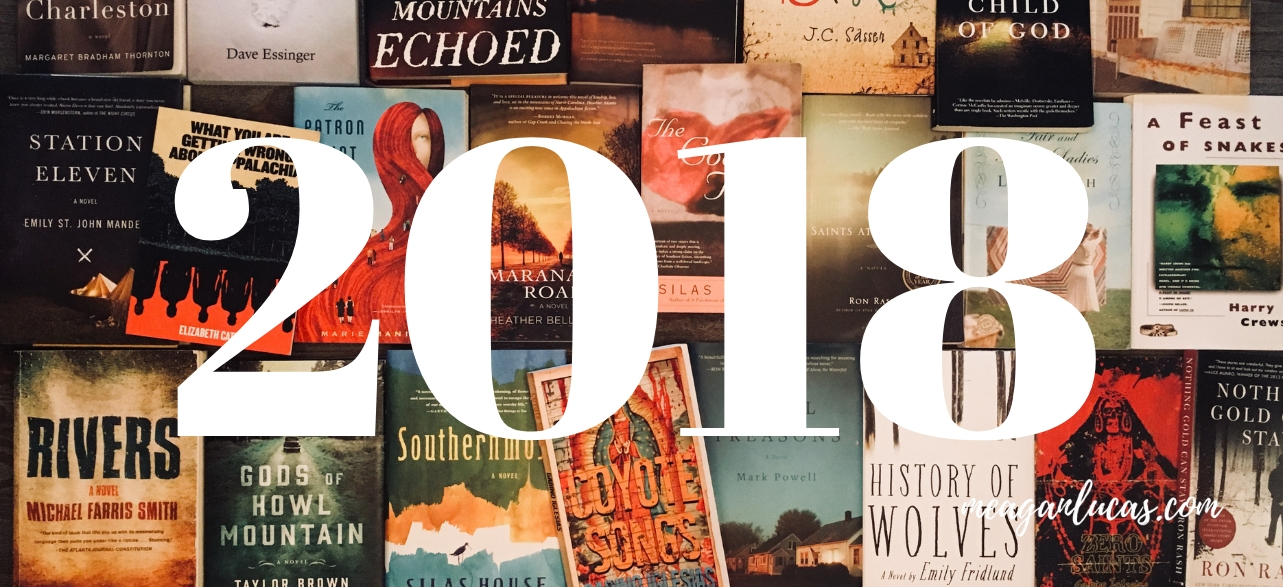 I love books. More than almost anything else, actually. More than wine, more than coffee, I could learn to live without ice cream, cardigans, and houseplants – but not books. Before I was a writer, I was a reader, my nose in Ramona, Nancy Drew and Anne with an E, since before I can remember. I still consider myself a reader first – both because reading is always enjoyable, (while writing not so much,) and because writers have to be readers in order to be any good at what we do. You wouldn't trust a Chef who doesn't eat, would you?
So, every year, for work (HA!) and for pleasure, I stuff myself with as many books as I can. In 2017, during my first year of my MA, I planned to read 36 books, and read 46 instead. When I made my goal for 2018, I kept the fact that I was still going to be a student for the whole thing in mind, and made my goal 48. I made it.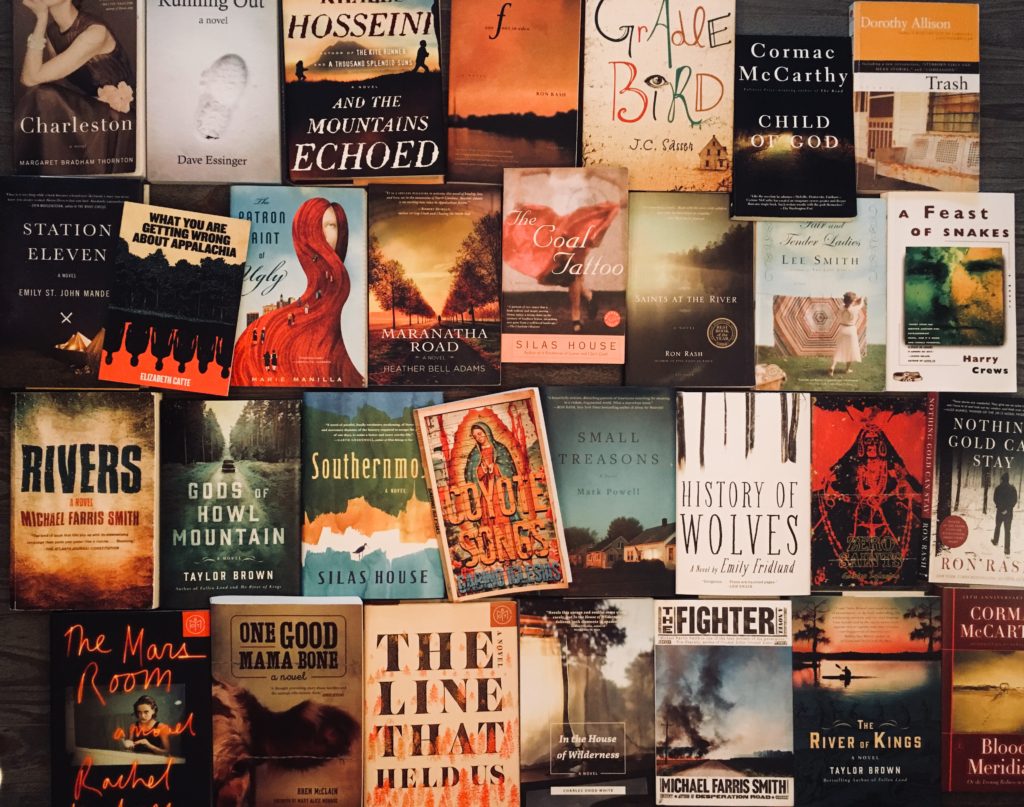 Titles I Read in 2018:
(I bolded the ones I think you can't miss)
42nd Parallel – J. Dos Passos
An American Marriage – T. Jones
As I Lay Dying – W. Faulkner
Blood Meridian – C. McCarthy
Cane – J. Toomer
Charleston – M.B. Thornton
Country Dark – C. Offut
Coyote Songs – G. Iglesias
Cross Her Heart – S. Pinborough
Fair and Tender Ladies – L. Smith
Feast of Snakes – H. Crews
Gods of Howl Mountain – T. Brown
Goodbye, Vitamin – R. Khong
Gradle Bird – J.C. Sasser
History of Wolves – E. Fridlund
In the House of the Wilderness – C. Dodd White
Jesus' Son – D. Johnson
Lethal White – R. Galbraith
Macon – R. Page
Maranatha Road – H. Bell Adams
Nothing Gold Can Stay – R. Rash
One Day in December – J. Silver
One Foot in Eden – R. Rash
One Good Mama Bone – B. McClain
Our Kind of Cruelty – A. Hall
Rivers – M. Farris Smith
Running Out – D. Essinger
Saints at the River – R. Rash
Shrill – L. West
Small Treasons – M. Powell
Southernmost – S. House
Station Eleven – E. St. John Mandel
Sunburn – L. Lippman
Swimming Lessons – C. Fuller
Tinker, Tailor, Soldier, Spy – J. Le Carre
The Coal Tattoo – S. House
The Fighter – M. Farris Smith
The Line That Held Us – D. Joy
The Lying Game – R. Ware
The Mars Room – R. Kushner
The Patron Saint of Ugly – M. Manilla
The River of Kings – T. Brown
The Woman in the Window – A.J. Finn
Trash – D. Allison
Two Girls Down – L. Luna
What You're Getting Wrong About Appalachia – E. Catte
When Katie Met Cassidy – C. Perri
Zero Saints – G. Iglesias
Writing book reviews feels like school work. So instead:
Books that have stuck with me:
– A History of Wolves: I still think about the plot of this novel a lot. It's horrific in that mundane way that will make you look sideways at all your neighbors and wonder what is really going on behind their doors.
– Coyote Songs: This book will break your heart. It makes me wish that I wrote stories about more important things. All of my "sad girl" stories feel very 'first world problem' after this, and it has made me wonder if I'm just really not that deep. Definitely the most important book I read this year, and it possibly has caused an existential crisis.
– The Line That Held Us: David Joy is one of my favorites, and he's only getting better. This story's antagonist is one of the most interesting/complicated I've read in a long time. Plus – nods to O'Connor and McCarthy, what could be better?
Repeated Authors: You'll notice that I read a lot of Ron Rash, Michael Farris Smith, Taylor Brown, Silas House and Gabino Iglesias this year. These are books that I really enjoyed and got me digging around for more work from these terrific authors.
Read More Women: There are a lot of terrific male writers in my genre. This year I worked hard to read more Appalachian/Southern Fiction written by women and I found Heather Bell Adams, Bren McClain, and J.C. Sasser and I couldn't be happier. They are all debut authors, and I can't wait for their next books.
I'm planning to read 60 books in 2019 and I'm thrilled. For 2019 I'm going to continue to read more female authors – I'm aiming for 2 of every 3, and I'd like to read more by authors of color, from the LGBTQ community and books from indie publishers.
Do you have a plan to read in 2019? Or a book suggestion? Drop me a comment and tell me about it!