Broadening My Horizons
I love to read. LOVE. LOVE. I try to do it whenever I can, preferring getting lost in the pages to zoning out in front of the television. For the last few years I've been keeping track of my reading using my pinterest page. Although I'm no where near my goal of 52 books per year, keeping track has helped me to improve on my numbers each year. (It also really helps when someone asks you for a book recommendation and all of a sudden your mind goes blank. So embarrassing. Now I just pull up my pinterest and subject them to more suggestions than they probably want.)
Now that we are half way through the year, I took a peek at my page and saw that I've read 21 books thus far, and I gave myself a little pat on the back. I'm on track to blow my last few years out of the water. But then I noticed something – the books are all the same. There are a bunch of books about writing, and a bunch of thrillers/mysteries. Sigh. So much for trying to be well read. I can't really do that if everything that I read is the same.
So then I stumbled upon the popsugar 2015 Reading Challenge, and thought that might be the answer. If you follow the link you can see the whole thing for yourself, but basically it is a guide for how to read 52 different books over the course of 2015.
I don't think that there is anyway that I will be able to finish this challenge this year, especially since out of the 21 that I've already read, only 15 fit into the categories that they outline. But I think that using these categories as a guide, and doing as many as I can, I'll be able to broaden my reading.
This is where I am so far: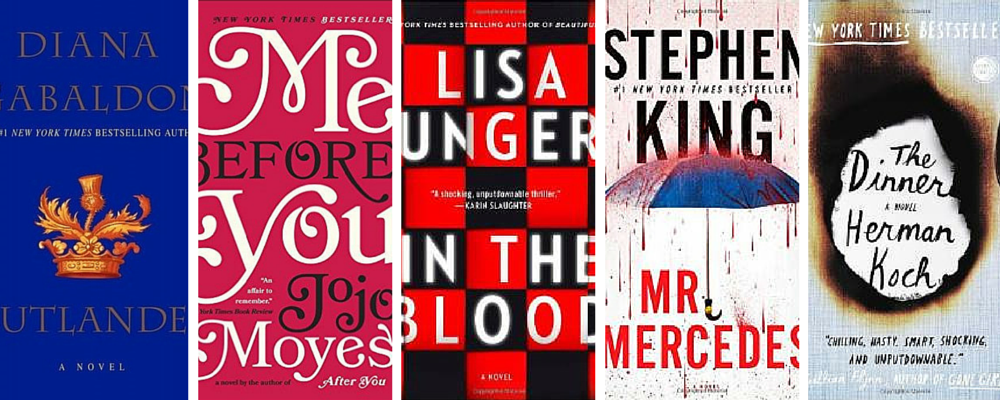 1. A book with more than 500 pages – Outlander by Diana Gabaldon, 2. A book that made you cry – Me Before You by JoJo Moyes, 3. A book with a female author – In the Blood by Lisa Unger, 4. A mystery or thriller – Mr. Mercedes by Stephen King, 5. A book set in another country – The Dinner by Herman Koch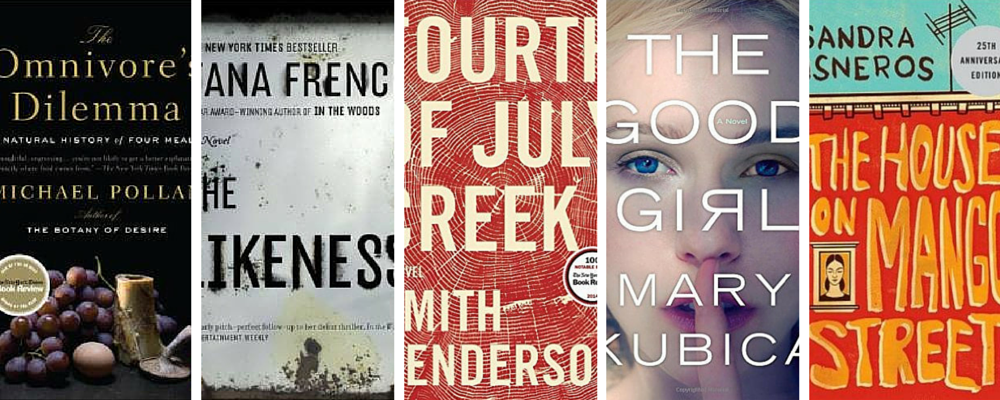 6. A non-fiction book – The Omnivore's Dilemma by Michael Pollan, 7. A book from an author you love but haven't read yet – The Likeness by Tana French, 8. A book that scares you – Fourth of July Creek by Smith Henderson, 9. A book based solely on the cover – The Good Girl by Mary Kubica, 10. A book you can finish in a day – The House on Mango Street by Sandra Cisneros

11. A book turned into a TV series – The Sinner by Tess Gerritsen, 12. A book you own but have never read – The Silkworm by Robert Galbraith, 13. A book that became a movie – The Fault in Our Stars by John Green, 14. A book with magic – Fury of Obsession by Coreene Callahan, 15. A book set in a place that you've always wanted to visit – Broken Harbor by Tana French.
If you check out the link to the challenge you'll see that there are lots of categories left. I plan to touch base with you again in 3 months, and then at the end of the year to keep you abreast of my progress.
If you do any of these challenge type things shoot me a note via email or in the comments section. I'd love to know how you're doing. I'm already planning my own for next year and get all giggly just thinking about it.