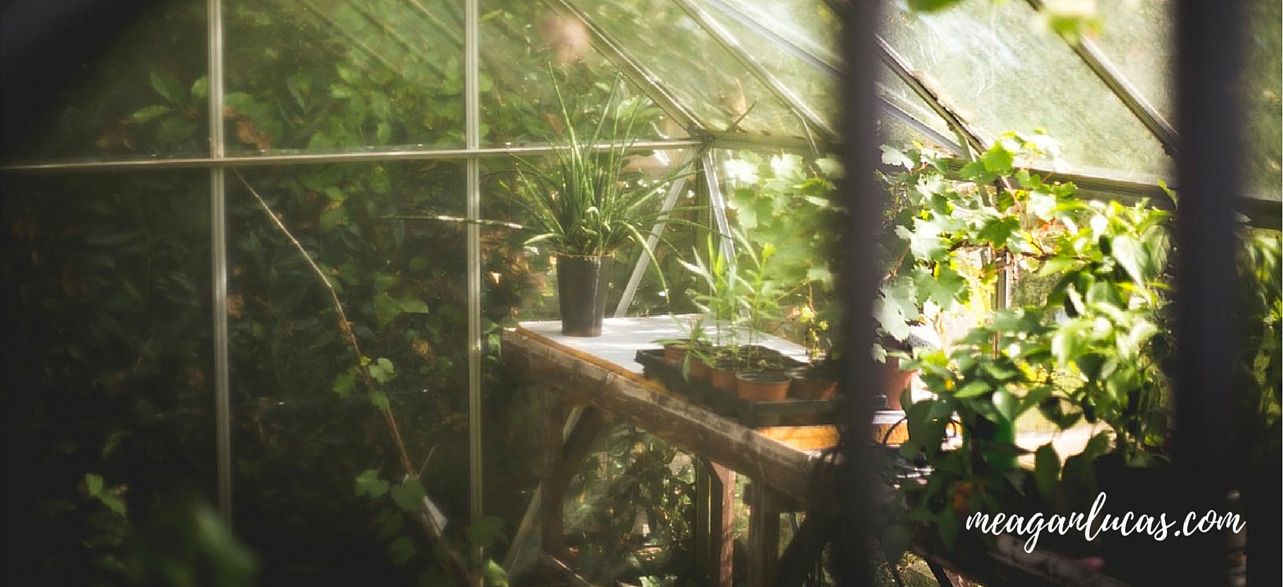 I have a confession – I kill things. Spiders occasionally, but plants mostly. I have a black thumb. I bought my mother a crocus last year for Easter (Mother's Day?), I had to keep it alive for like 3 days before I could give it to her. It almost didn't make it. It was droopy and weirdly coloured as I handed it to her. My college boyfriend gave me a peony, I planted it in a pot. It was dead within a week. Plants see me coming and if they could, they'd run. But I want to be a gardener. I want nothing more than to grow my own veggies and know where my food comes from. I love flowers, I wish that my yard was filled with blooms instead of a desert-like patch of brownish grass.
My parent's have a lovely yard. Both sets of my grand parents were/are gardeners. My Nannie grows mountains of tomatoes and has a lovely rose garden. Most of my memories of my Dad's parents have strong ties to their garden – picking raspberries the size of my thumb off their bushes, gladiolas taller than me, geraniums constantly being rooted in juice glasses on the windowsill. It must be in my blood somewhere.
So this year I'm going to try, and if it goes well I'm (well my husband and Dad are) going to build a raised bed veggie garden next year.  This year, I bought pots for my front porch and my back deck. I bought begonias for my front porch which gets no sun, and zinnia and geranium seeds for the back deck. I'm looking forward to teaching my children about seeds and growing by planting those together. I also bought some bushes and planted them in the back yard. But so far my biggest job has been battling the scorched earth that is our back lawn. Three years ago we had our back yard leveled, and seeded, but then it rained for 6 weeks straight and the top soil and seed washed away on a huge patch in the middle. For the last 3 years we've had a desert of a back yard – despite my husband trying to re-seed it every year. But I'm more stubborn than him. (More than anyone, he'd likely say.) and I'm going to make it bend to my will this year. I spent Sunday morning raking the dry, compacted earth, spreading seed and fertilizer, re-raking and watering. I've been out watering three times since. Those seeds are going to sprout, and my black thumb is going to change color.
My husband has his doubts, I get it, I'm good at quitting projects. (but I'd be lying if I wasn't a little annoyed by this.) But this is different – I can see my thumb turning greener already.
If you have any tips for a newbie gardener – please share them in the comments section!