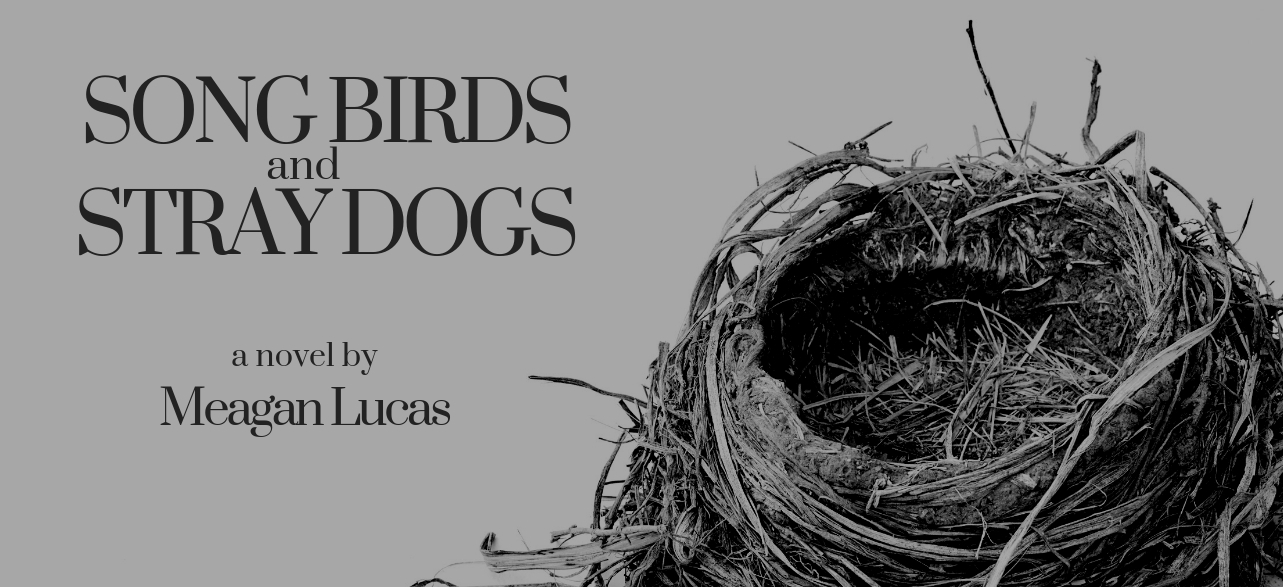 Click Here to Buy Songbirds and Stray Dogs by Meagan Lucas
I have been, since my eight-year-old daughter escaped my body, obsessed with motherhood in all its iterations. I am preoccupied with how motherhood is perceived by individuals and cultures—by those who desire it, and by those who don't. I've labored over the question of what it means to be a mother, what it doesn't mean, and the murky grey between those two points. Unsurprisingly, this theme of motherhood roots my story of betrayal, old pain, desiring what you can't have, and learning to live with the cards you've been dealt.
My protagonist, Jolene Brodie, was abandoned by her addict mother on the steps of her spinster aunt's door at eight years old. She's spent the last thirteen years living in the shadow of the pain her mother caused and trying to prove herself worthy of her aunt's stingy love. Unintentionally she becomes pregnant. When the father refuses her and her aunt kicks her out, Jolene tries to outrun her shame by heading to the mountains. Homeless, penniless, alone, and chased by demons from her past in this new place, she makes friends who help and hinder. She is forced to confront exactly who she is, what she wants, and what she is willing to do to get it.

This novel is set in my two favorite places in the world: the coast of South Carolina and my current home of Hendersonville, NC. Geography and a sense of place are central to it. Songbirds and Stray Dogs is a Southern story, born of sweet tea and the Bible Belt, chow-chow and cornbread, shot guns and porch rocking. But it is also a universal story of escaping the burden of your past and finding yourself at home in a strange land.
Songbirds and Stray Dogs is now available for advanced purchase from my publisher, Main Street Rag Press. CLICK HERE.