Review: Mr. Mercedes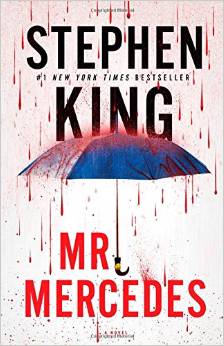 As a writer, there are books that I read that I can't believe were published. These books motivate me to write because I know I can do so much better. Reading Stephen King does not make me feel this way. Reading Stephen King terrifies me, and not just because the story is scary, but because he is such a master that it makes me wonder if it is ever possible to be half that good.
This book is excellent. The characters are deep and interesting, the plot is well paced and believable, there were places where I laughed and cried, there were a lot of places where I cringed.
Mr. Mercedes is the story of a Retired Detective (Bill) who receives the interest of and a letter from a serial killer. You know from the beginning who the killer is, and you get to watch him plot along with watching Bill try to find and stop him. It's a fantastic cat and mouse.
I think the biggest strength of the story is the depth of the characters. Bill isn't just your regular cop stereotype, he's over weight, lonely and potentially suicidal. He is helped by two unlikely friends, both as far from stereotype as possible. It was refreshing.  I even had moments where I felt for the bad guy – there is a pretty grisly scene where he describes his relationship with his little brother and it definitely nauseated me.
Definitely worth reading.