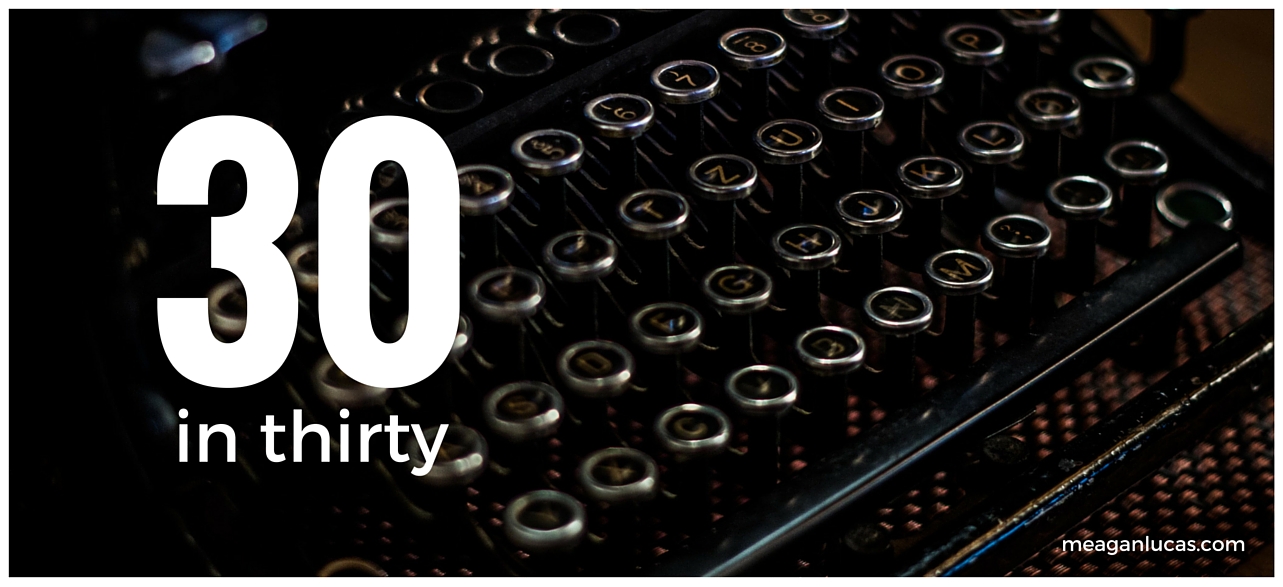 When I first started this project, to post 30 times in 30 days, I was nervous. I didn't think I had enough to say, I didn't think you wanted to read that much, and I worried that discipline was going to be an issue – that I wouldn't be able to commit and finish. Well, I have. 🙂 It's been rough, there have been some pretty weak posts, there were days that were just too busy or where I just forgot – oops!  But, there were only two days this week that you had to suffer through double posts (which I think is pretty miraculous) and this post marks my thirtieth, in thirty days.
Here are some things that I've learned:
I'm proud of finishing. Finishing things isn't something I do well, but I did this, and it wasn't easy, and I feel really good about that. It gives me confidence that I can translate this ability to put my mind to something, even if I have to suffer a little, and get it done, to other areas of my life.
Sometimes too much is too much. All the extra work that I did to produce more blog posts hasn't really boosted my blog traffic as much as I would have hoped. It seems that some of you got bored of me, and I understand that, cause sometimes I get bored of me too. Now I know that the optimal number of blog posts per week is somewhere between what I was doing – rarely, and what I've been doing this month – everyday, and that's a step forward.
I can be disciplined enough to write everyday. To make 30 in 30 happen I got up extra early to get my writing done before my day started. Tomorrow I'll get up early again, only this time I'll use that extra time to work on my novel, or maybe think up a new short story. The deadline and committment of doing 30 in 30 has really helped my ability to prioritize and time manage and I'm really excited about that.
Thank you for following me on this journey. It means a lot to me.
xo, M